Fling Yang & Associates is passionate about giving where we live. We have joined with a remarkable philanthropic partner, Community Services Agency, who has served the communities of Los Altos, Los Altos Hills, and Mountain View since 1957.
They serve as the community's safety-net to provide critical support services that promote stability, self-reliance and dignity with special attention to food insecurity, supplies for education, and housing.
Fling Yang & Associates works within the communities that they serve to collect food for CSA. In fact, our most recent food drive made a big impact! We collected 1,234 pounds of canned and boxed food for the Agency. According to Tom Myers, Executive Director of the CSA, this amount of food will provide supplemental food for 7 families for ONE YEAR, or 411 bags of food delivered to seniors on fixed incomes.
"1,234 pounds of food is truly an impressive amount for a neighborhood food drive. On any given day, CSA can see close to 200 people come in for food for themselves and their families. The food from CSA can be a lifeline for seniors living on a fixed income, or a low-income family struggling to make ends meet. Karen and Christopher made a big impact on those living in poverty in our area." —Tom Myers, CSA Executive Director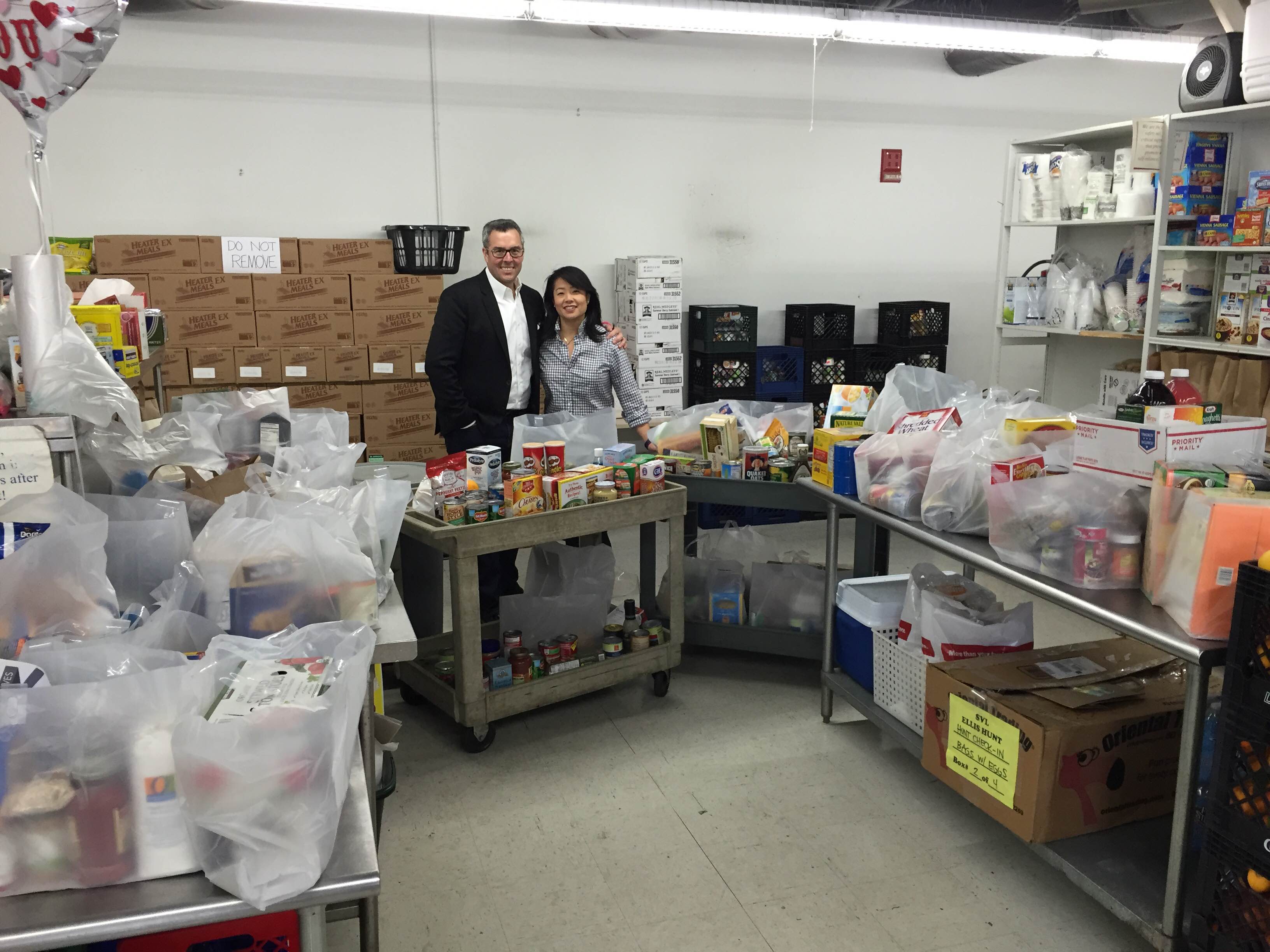 It was a pleasure spending time in our neighborhood on behalf of the CSA – we met so many passionate and caring individuals! Thank you again, and of course, if you have any real estate questions or needs, please contact us at 650.488.1289.
If you are curious about Community Services Agency or want to know what pantry items are most needed please click the link below.
About the Community Services Agency
Healthy Food Wish List